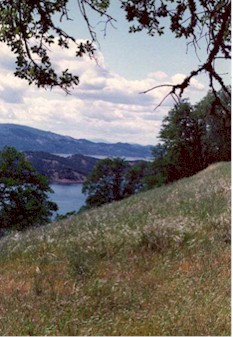 We are a nonprofit, public benefit land trust dedicated to wilderness preservation, the promotion of biological diversity, native habitat research, and education about environmental stewardship.

Incorporated in 1989 and headquartered in Davis, CA, our group is membership-based. We are an active member of the national organization of land trusts, the Land Trust Alliance, headquartered in Washington, DC. The Conservancy takes its name from Quail Ridge Reserve, a near-pristine Inner Coast Range reserve of native California habitats and wildlife that the Conservancy is committed to maintaining.
2017 Activities Update is now on-line.

You can view our videos now on-line at YouTube.Com. Just click on the links below to see our educational videos. If you want a better picture, better color and sound, you can purchase our video DVDs from our web site by going to our QRWC Video/DVD page.
You may contact us at:
25344 County Road 95, Davis, CA 95616
Phone: 530-219-4477
Quailrid@QuailRidge.org


Home

About QRWC

Activities

Fundraising


QRWC News

You Can Help!

Gift Boutique


Teacher Workshop

Businesses

QRWC Video/DVD

e-mail: Quailrid@QuailRidge.org
with subject line Attention Frank QRWC

Web site updated by Virtual Market Enterprises, Inc.


hosted and sponsored by Davis Community Network
Thank you DCN for your sponsored hosting of our web site.