The CAN-DO mission is to support local area adults who are recovering from severe mental illnesses with helpful activities, experiences, advocacy and links to services on the journey to wellness.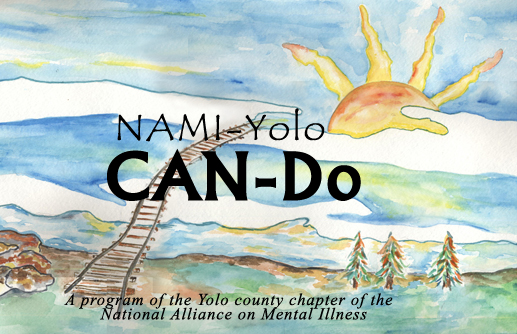 Help strengthen peopleís feelings of being socially connected and belonging, hallmarks of good citizenship.
Help combat the depression, low self-esteem and social withdrawal that are often aspects of disabling illness.
Our goals are lofty: significant improvement in participantsí morale, quality of life, and positive connection to our community.
CAN-Do programs provide a unique opportunity for people to meet, support each other, and find out how to become participating members of the community. Community volunteers help with advocacy and support including identifying services to help with life challenges. In its short history, itís developed a number of programs and continues to evolve and grow with plans for other activities as volunteers and capacity grow.
Programs / Activities

Become a Volunteer!
CAN-Do began in 2010 in response to a void created by massive budget cuts to California public mental health. Volunteers provide socialization opportunities, activities and outings for adult Yolo County residents who are recovering from disabling psychiatric disabilities including schizophrenia, clinical depression, bipolar disorder and anxiety disorder.